South Korea has become a shining example to the rest of the world. The fact that democracy works, and that democracy can be the mainspring of an economic resurgence, is amply borne out by the performance of the South Korean people. KIA Motors is the oldest Auto Industry in South Korea. It was named originally as the Kyung Sung Precision Industry and was founded in 1944. It was located at Yeongdeungpo-Gu in Seoul, South Korea. It was initially a maker of Steel Tubing and Bicycle Parts. But this young company was always ambitious, even in the early day. In 1951 this company had launched the first indigenous Bicycle, made fully in Korea. It was called Samchulli, and it was a legend in its own right, with all time record sales in South Korea and elsewhere.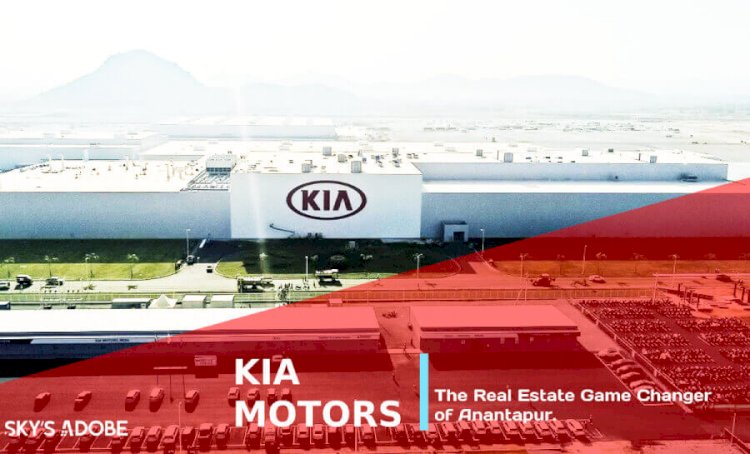 From the early start KIA Motors collaborated with Hyundai Motor Group to start manufacturing world-class Passenger Cars, under the name of KIA Motors. It's wonderful craftsmanship and pocket-friendly models helped it to surge in the Automobile World, as it began to launch car factories wherever it was welcomed. And now, with, KIA Motors In Anantapur, this South Korean company has entered a large Indian market as one of the Leaders.
Powerful Origins
Kia Motors' vitality has seen it enter the foremost advanced countries of the World. With it becoming a part of Hyundai Motor Group, which also boasts of having Hyundai and Genesis under its wings, the Group is now the World's Fourth Largest passenger car maker. Only Volkswagen, Toyota and General Motors are ahead on sales. In the USA, where KIA set up KIA Motors America in 1992, the first smash hit models of KIA were the Sephia and Sportage. KIA went bankrupt in 1997, and Ford tried to buy a stake in it. But Ford was outbid by the stronger Korean carmaker Hyundai. Increasing focus on Europe helped the company to turn around, with the engagement of Master Designer Peter Schreyer, whose "Tiger Nose" design led a complete resurgence in KIA's fortunes, not just in Europe, but also in the World , with over 3 million cars sold worldwide last year.
SkysAdobe is one of the leading realestate builders, offering newly constructed apartments in Anantapur.
Spreading In Anantapur
KIA Motors Corporation inaugurated its new Indian production plant in the beautiful city of Anantapur, Andhra Pradesh. The capacity of the Plant is initially expected to be 300,000 units per year, and has a floor space of 23 million square feet. The Chief Minister of Andhra Pradesh State having already inaugurated and launched in India, this prestigious Plant, work is on full speed to produce some of the best cars in the World. But KIA Motors has already made its presence felt in India. Their new compact SUV, SELTOS, has already sold 40,640 units by November 2019, since it was launched in August last year. Such strong sales warranted a strong response, and KIA Motors has done just that. A Winner all the way, KIA Motors did not hesitate. Their answer to the love and attention of KIA fans: KIA Motors In Anantapur.
SkysAdobe is providing both 3 BHK apartments and 2 BHK apartments in Anantapur. You can also buy plots in Anantapur today for better ROI in the future.
Last updated:2/27/2020 3:14:34 AM