Introduction

You can not measure the success of an eCommerce based on the diversity of their product portfolio or their daily visitors on the platform but the key metric for measuring success in eCommerce is the conversion rate.
The eCommerce conversion rate is the percentage of your unique eCommerce visitors that make a purchase in a limited period of time from your eCommerce store.
But the question is what numbers of visitors should convert into customers or what is a good eCommerce conversion rate?
A Good Ecommerce Conversion Rate
The non-statistical subjective answer is that anything higher than your current eCommerce conversion rate will be a good conversion rate.
But if we look at the industry standards, around 3-4% is the average eCommerce conversion rate globally.
It differs from industry to industry, audience demographics, business locations, product quality, shipping costs, taxes, payment security, and countless other variables.
You can't pick a random number and say you want to achieve a 15% conversion rate when your current conversion rate is 4-5%.
Your focus and strategies should be on how to increase conversion rate rather than how much to increase.
Ways to increase eCommerce conversion rate
1. Display Shoppable Visual UGC
You can use social media aggregators to aggregate high-quality visual user-generated content from different social media platforms into a single feed and display it on your website.
This visual UGC social feed will help in increasing website vibrancy, product discoverability, easy navigation to desired product pages with minimum clicks, increase user engagement & interaction through visuals, channelize traffic from social media, and essentially add shoppability.
You can sell products directly through the visual UGC social feed by tagging products and linking them to the product checkout page using a tool like TaggShop.
This will shorten the buyer journey by allowing users to buy the products instantly through the feed and it will enhance the user experience.
2. Leverage Trending or Scarce Products
Trending products or products that have a limited stock or are not readily available in the market to lure customers like a moth to a flame. People are interested in buying such kinds of products there's a reason why they are trending or limited or out of stock.
Source: Nike
You can bring in such products on your eCommerce platform and promote ton the audience like you are the only platform with the availability of these products.
This can help in bringing in increased traffic with a positive intention ton purchase and higher conversions as people who are interested in buying such products are coming to your website.
3. Active Customer Support
There is nothing like actively resolving the issues, queries, questions, etc. as this denotes that you care for customers and you will hear their opinions and feedback.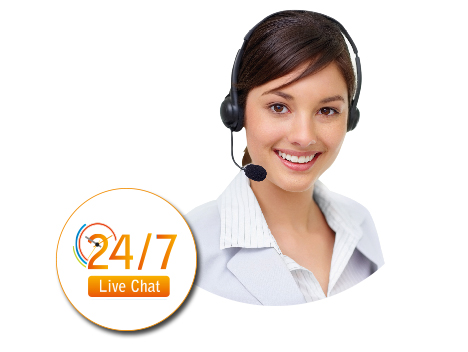 There are times when consumers are ready to buy products or complete a transaction but then they abandon the cart as they are unsure or skeptical about products or brands or any other relevant topic.
Active chat support can allow customers to instantly interact with you in real-time and you can solve their issues or answers their questions and it can help in reducing cart abandonment.
4. Return & Refund Possibilities
The skepticism is not just restricted to before the purchase but even after the purchase, consumers tend to change their minds and want to return the products or cancel the transaction.
The reasons for returns or cancellations could be countless from receiving a defective product or a fake product or a different size. So, you should have a positive and fast return and refund policy for your consumers.
This will give security and reliability to the consumers that they can easily and quickly return the products if there is an issue or a cancellation and they will get a refund for their respective payment.
5. Detailed Product Description
If there is insufficient information about the product on the product page then any consumer will not like to buy the product due to lack of trust and incomplete information.
This does not mean that you fill your product page with long, lengthy texts that are boring and unreadable.
You can provide all the necessary information through text and further you can use images and videos to better explain the aesthetics & utility of the product.
6. Free Shipping Option
Even though the consumer might be buying a low-cost product or a premium expensive product but the consumers don't like those extra few bucks of shipping cost they have to pay.
Having a free shipping option psychologically influences the consumers and they fill it as an added benefit with their eCommerce transaction.
Free shipping does not mean that you only provide that with expensive products or minimum purchase amount but if possible, free shipping on any amount of transaction.
7. Show Visual Product Reviews & Guide
Visuals are known to be highly engaging and interactive ton the audience, especially in the eCommerce arena. Therefore, you can bring in images and videos for your products.
You can add influences or expert reviews videos, high-quality beautiful photos with your products on the product page.
This will help consumers to get a deeper understanding of the products and they will trust your eCommerce more as you are providing excess quality useful product information.
Conclusion
The end goal of most businesses is to generate maximum revenue through maximum sales. It is also the case with eCommerce platforms that all of their marketing & promotional efforts lead to maximum conversions.
These simple but effective ways can immensely help in increasing the conversion rate for your eCommerce.
It is better that you analyze your eCommerce industry trends, average conversion rate, competitors' conversion rate & strategies, audience demographics, and other variables.
This will lead to maximum conversions with minimum possible investments and better returns on investments.
Last updated:9/4/2019 5:46:36 AM