Everyone builds a website for a purpose and it wants to reach its audience. A Blogger spends time on building high-quality content for its readers. If the content has no presence on the internet then there is no use of this content. You need to market your blog or brand on the internet via digital marketing or social media marketing. There are many free social media tools are available on the internet for scheduling your posts on all major platforms. You can use a bunch of tools like free content curation tool and influencer discovery tool. You can use them all together for running a successful marketing campaign. Most of the best tools are not free but there are some tools that you can use free with limited features. For advanced features, you need to pay subscription charges.
In this article, we will provide you with the list of free tools.
Top Free Social Media Marketing tools
There are many social media marketing tools available on the internet but some of them are the best. Some of the best free tools are as follows:
HootSuite
HootSuite is the no1 free social media marketing tool on the internet. It also has a paid plan with some extra features. In the free plan, you can schedule 30 posts in advance and can generate leads with social contents. You can only manage 3 social profiles in the free plan.
Buffer
Next Best social marketing tool is Buffer which is very similar to Hootsuite. It allows the users to manage multiple social profiles easily on their platform. The paid plan has many options for agencies and large organizations. However, the free plan will be enough for a single blogger.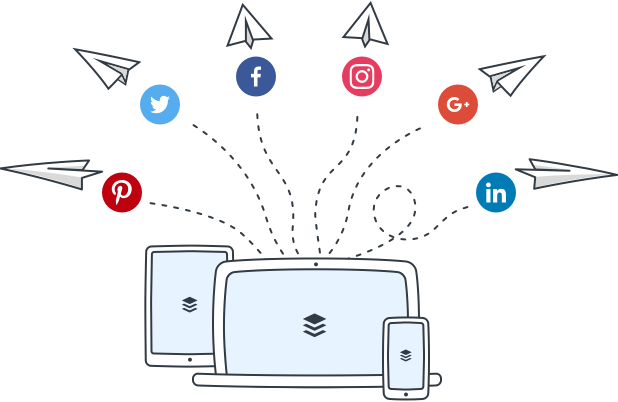 You can manage 3 social media accounts and can schedule 10 posts. Moreover, it also includes a mobile app and browser extension feature to create posts and manage social media accounts.
Top Free Content Curation Tools
Content curation is basically adding your own voice to a collection of content that you have gathered from different sources on a specific topic. Top Free Content Curation Tools are as follows:
ShareIt


ShareIt is an incredible content curation tool that helps get relevant content for your own shared by others. This tool is totally free and helps in organizing content and for impact discovery of the relevant content.
Pinterest
Pinterest is a great website of content curation. It allows the users to make pinboards and share others content on their board on a specific time.
Juxtapost
This site is same as Pinterest, you can pin content on your homepage. It allows the marketers to create boards grouped by different ideas, topics or styles.
Conclusion
There are also many other tools that you can use for the social media post idea. Most of the free tools also include free tools that allow users to search trending topics on the internet. Google trending is one of the best free tools to check the trend history of a keyword in the google search. You can easily search for a topic that is in trending on the social media networks. Try to write a post about this topic on your website and share it on the social media websites for increasing your followers and to improve your brand recognition.