Sprawling over a huge area of almost 3,287,263 square kilometers of land, India showcases a diverse geography bestowed with magnificent hills to glimmering beaches and from the gorgeous Himalayas to beautiful plains to plateau. With an array of mounts, hills and valleys India makes to be an excellent base for adventure enthusiasts, especially for trekkers not only from India but across the world. Here, one gets many exotic places to enjoy trekking at its best. If you are a trekking enthusiast and loves to explore different location and also looking for some exciting trekking tours in India, then read on to know about the best trekking destinations in India.
Ladakh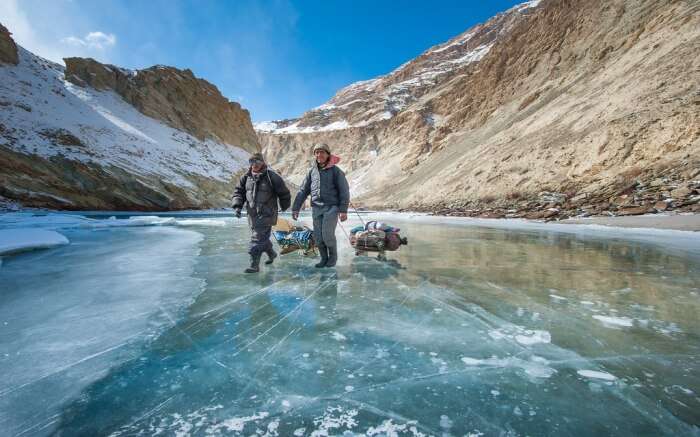 Set amidst the great mountain passes of the two highest mountain ranges of the world- the Himalayas and the Karokoram, Leh-Ladakh provides superb opportunities for trekkers from across the world. Ladakh has one-of-its kind, unique natural beauty that makes it called as "the broken moon land". With so much of diverse and unique geography, it is dotted with a number of treks of different courses. These courses range from monastery treks to alpine meadow treks and high altitude lake treks. The winter season in Leh-Ladakh is freezing where the mercury drops below minus 10-20 Degree Celcius, therefore the ideal time to enjoy trekking in Ladakh is from July and September (when the weather is pleasant and moderate). One can plan trekking routes on their own, but amongst all, Darcha Lamayuru Trek, Indus Valley, Frozen River Trek, Journey to Southern Zanskar, Ladakh Monastery trek and Lamayuru Alchi Trek are some of the popular trek regions of Ladakh.
Manali, Himachal Pradesh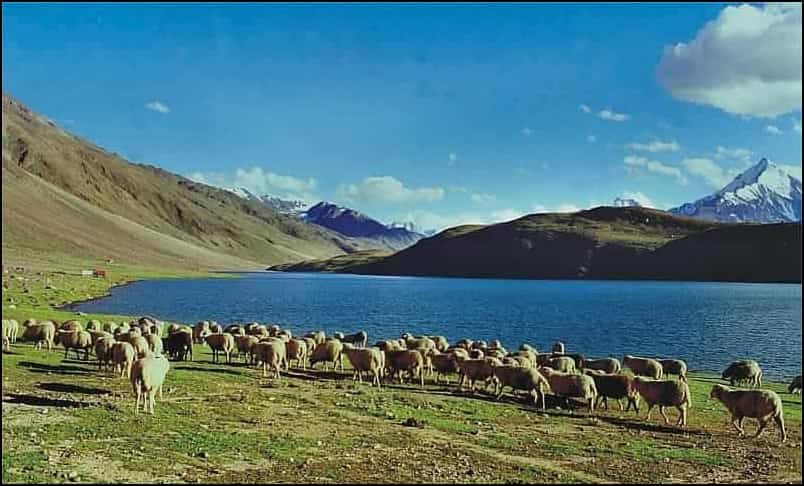 Trekking is a unique experience in Himachal Pradesh. Winter season is not a favorite season for trekking here as it is extremely cold and dangerous. Therefore, the ideal time to enjoy trekking here is between June to October. Apart from the challenging trekking trails, it is the green meadows, turquoise blue lakes, colorful flowers, deep, narrow gorges, picturesque and streams are some of the perks which can be enjoyed in the foothills of Himalayas. Some popular treks of Himachal Pradesh are Beaskund trek, Charang Valley Trek, Naggar – Malana – Kosal trek (in Kullu region), Bias Kund Trek, Hampta Pass Trek.
Garhwal, Uttarakhand
Having some of the highest peaks in the world, the Garhwal Hills offers an ideal base for trekkers who love challenging adventures. In fact, the stunning mountains of Garhwal Himalayas touch the heart and the mind of a trekker. Here, one can get all kinds of trekking tours which range from soft treks (for beginners) to hard treks (for experienced trekkers) and other challenging trekking expeditions in the Garhwal region. Har Ki Dun Trek, Valley of Flower Trek, Dodi Tal Trek, Kuari Pass Trekking, and Gangotri-Goumukh Trekking are some of the popular trekking routes in the Garhwal region.
Sikkim
Blessed with pure nature and favorable environmental conditions throughout the year, the north-eastern state of Sikkim is a paradise for trekkers. This Himalayan land of nature's grandeur and spiritual beauty can be explored by trekking tours in Sikkim. Yuksom To Dzonhri & The Goecha La, Darjeeling & Sikkim Trekking, Singalila Ridge & Goecha La Trek, Green Lake Trek are some of the popular treks of Sikkim.